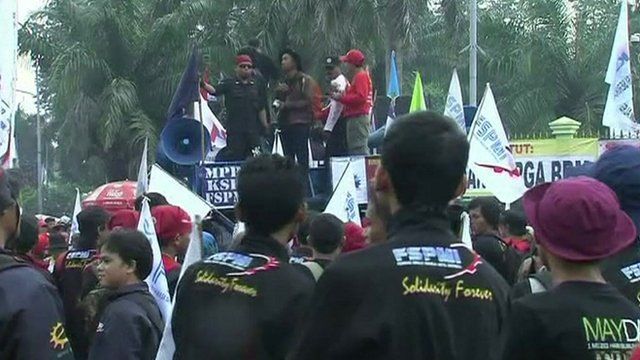 Video
Indonesia clashes as fuel price set to rise
In Indonesia, lawmakers have approved a revised budget which paves the way for the first price hikes of petrol in three years.
Protestors clashed with police outside the country's parliament, as those inside voted by 338 to 181 in favour of the budget.
Although there is extra financial help in the budget for the poorest in Indonesia, the price of fuel is expected to rise by 33%.
Economists say a rise in fuel prices is critical for Indonesia's future because the bloated subsidy bill has put pressure on Indonesia's current account deficit, the stock market and the currency.
From Jakarta, the BBC's Karishma Vaswani reports.