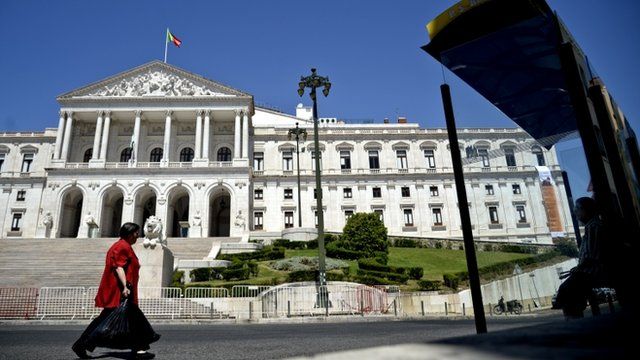 Video
What next for Portugal?
Portugal's borrowing costs have shot up, yields on the country's benchmark 10-year bonds moved above 8%, and its stock market closed down 5.3%.
This week has so far seen the resignations of two leading ministers, including the finance minister, in a row over how much more austerity the country can take. Portugal received a bailout worth more than 78bn euros in May 2011, on the condition it implemented strict reforms.
European Commission President Jose Manuel Barroso says he is following the situation "with concern" and crisis talks continue in Portugal today.
Lena Komileva, managing director at G+ Market Economics, believes the crisis is "as much economic as it is political.
"The EU lacks political cohesion to implement the difficult structural austerity reforms that are needed to ensure the euro survival. At the same time the economics of the euro survival, the harsh conditionality of austerity, means political cohesion is in danger," she told Today programme business presenter Simon Jack.
First broadcast on BBC Radio 4's Today programme on Thursday 4 July 2013.