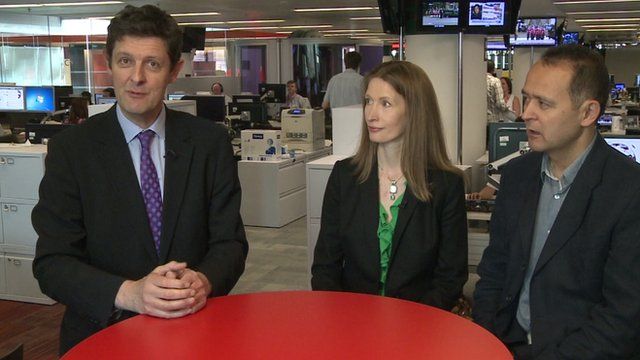 Video
Hugh's review: Is growth gaining traction?
For once the UK's economic growth outlook has been upgraded, with the IMF raising its forecast for 2013 from 0.7% to 0.9%.
And analysts are more optimistic about prospects for the second quarter of this year, ending in June - the first estimate of output (GDP) will be published at the end of this month.
But there are still headwinds in the shape of the eurozone and UK output is still below where it was at the start of the recession.
The BBC's chief economics correspondent Hugh Pym has been looking at the prospects with Jane Foley of Rabobank and Philip Shaw of Investec.
Go to next video: Hugh's review: Jobs and wages