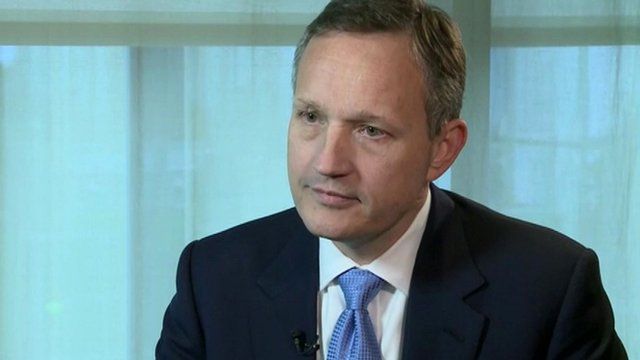 Video
Barclays boss: 'We did not run bank recklessly'
Barclays chief executive, Anthony Jenkins, has told the BBC the bank had not been run recklessly.
He made the comment as he explained why the bank was planning to raise £5.8bn by selling new shares.
The call for new investment is part of a move to plug a £12.8bn capital shortfall created by new regulatory demands.
The bank will also issue £2bn of bonds that are turned into shares or wiped out if the bank gets into trouble.
The size of the share sale is much larger than analysts had expected. Barclays' stock fell 7% at one point.
Mr Jenkins told the BBC's Business Editor, Robert Peston, that action could not have been taken sooner.
Asked about bankers' salaries, he said the ratio between revenue and pay would have to change with fewer people employed in the long term.
"I am absolutely convinced that this is in the best interests of our shareholders," said Mr Jenkins.
Go to next video: Barclays to raise £5.8bn to plug gap