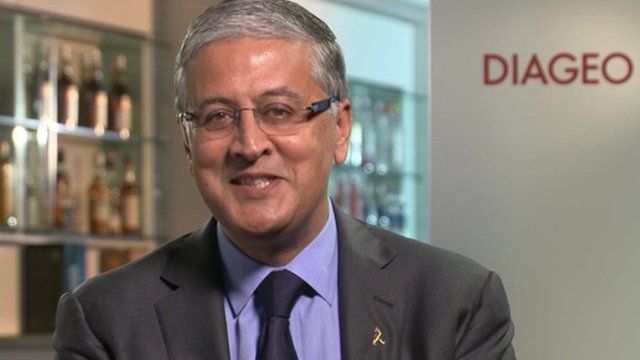 Video
New Diageo boss: 'I'm pleased with the numbers'
The world's biggest distiller of spirits, Diageo, has reported an 8% rise in annual profits driven partly by US sales.
Pre-tax profit for the year to the end of June was £3.5bn compared with £3.2bn in 2012. Sales rose 5% to £11.4bn
Diageo, which makes Johnnie Walker whisky, Guinness, Smirnoff and Baileys, said performance was strong in North America, Latin America and the Caribbean.
Chief Executive Ivan Menezes told BBC World News he was pleased with the numbers and spoke about taking over from Paul Walsh's successful leadership.
"What I'm excited about is, the world is changing fast, you've got 1.3 billion consumers coming into the emerging markets."
Go to next video: Diageo boss: People are drinking better