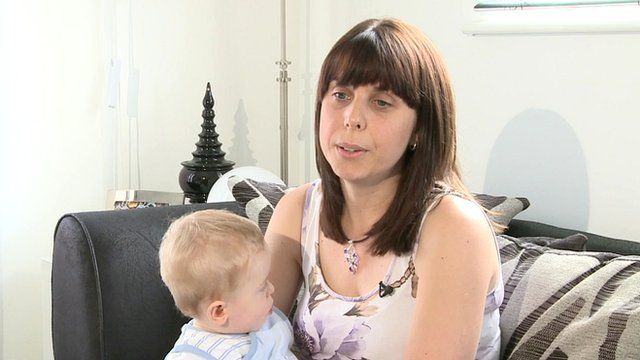 Video
Quick sale firms 'are playing on people's vulnerability'
Three "quick sale" companies that promise to sell properties for struggling homeowners are to be formally investigated by a regulator.
The as yet unnamed businesses promised faster sales than could be achieved on the open market for a knock-down price.
But the Office of Fair Trading (OFT) is investigating alleged unfair practices that left some sellers tens of thousands of pounds out of pocket.
Charlotte Hartley told the BBC that a firm had initially offered to buy her flat for just under the market value - but after insisting she pay an inflated valuation fee, it then demanded 40% off the price.
"They are playing on people's vulnerability... They do ask the reasons you're selling... They did know we had moved, that the property was going to be empty and I was on maternity leave."
Go to next video: 'Quick house sale' firms investigated