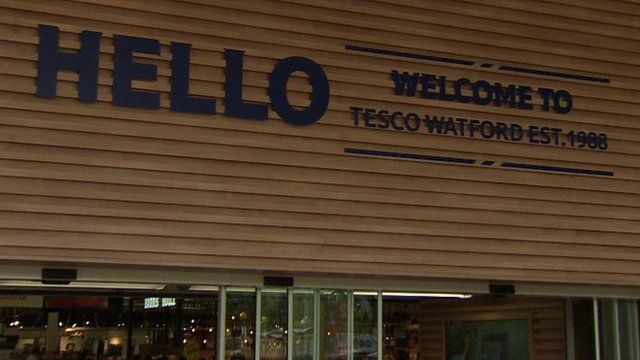 Video
Analyst on Tesco's 'interesting' new store
Shoppers visiting the Tesco Extra store in Watford could now be greeted by yoga and baby classes amongst the usual supermarket offerings.
Tesco have suffered over the last few years with a fall in profits and now the firm is trying to make its stores a family experience rather than just a dash for the weekly shop.
Retail expert Kate Hardcastle from Insight With Passion said Tesco was using the space wisely to get people to spend longer in store and get impulse purchases "back in the trolley because we don't do that as much online".
"Everyone's starting to get their little USP now and they know they've got to do so much more to attract you into stores because of the huge £1 in every 10 spent online."
Go to next video: Can this store turn Tesco around?