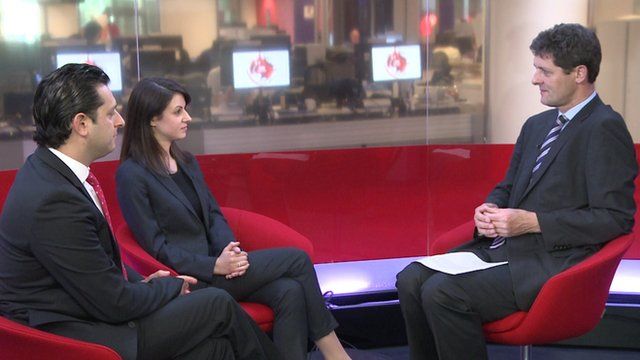 Video
Hugh's Review: What global growth means for the UK
US policymakers are more confident about prospects for the world's largest economy and are considering when to ease back stimulus measures.
However, this has caused volatility in emerging economies which had been buoyed up by the new money surge created by the US Federal Reserve.
In the UK, growth estimates have been revised up but what happens on the world stage will be important for future expansion.
The BBC's Chief Economics Correspondent Hugh Pym discusses the latest developments with Danielle Haralambous of the consultancy 4Cast and Andrew Goldberg of JP Morgan Asset Management.
Go to next video: Hugh's review: What next at the BoE?