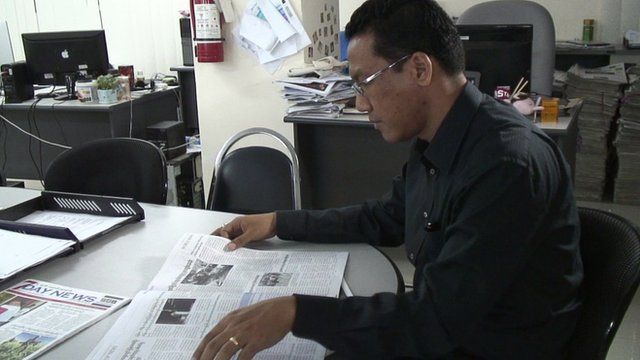 Video
My Business Asia: Running a newspaper in Burma
In the first of a new series about entrepreneurs around Asia, the BBC hears from Thaung Su Nyein, an independent newspaper owner in Rangoon, about how the changes in Burma (also known as Myanmar) have affected his publications.
The government removed its censorship board a year ago and a decision to lift restrictions on running private dailies pushed all the key weekly journals to run daily papers.
This was instrumental in Thaung Su Nyein's decision to launch the 7Day Daily: "Being independent is totally essential and that has been the secret of our success," he says.
Video produced by BBC Burmese's Ko Ko Aung
Go to next video: Ticket to ride India's buses