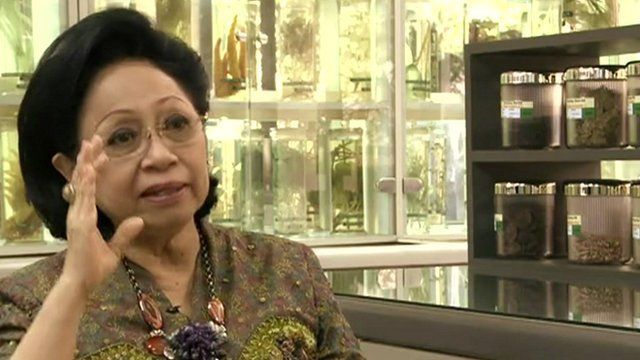 Video
My Business Asia: Indonesia's beauty magnate
In the second of a new series about entrepreneurs around Asia, the BBC hears from Martha Tilaar, who started her beauty empire in her father's garage in the 1970s and now employs over four thousand people across a variety of enterprises.
'I wanted to create something for the skin of eastern women' says Martha of her make-up line. Using her knowledge of traditional medicine and herbs, she set out to create cosmetics specifically for Indonesian women.
The Asian economic crisis in the 1990s saw a turning point in her business as shoppers turned away from expensive international labels and picked up Martha's low-cost, local brand.
Video produced by BBC Indonesia's Alice Budisatrijo.
Go to next video: Running a newspaper in Burma