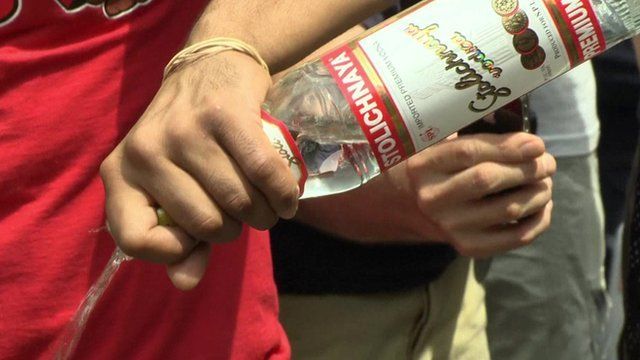 Video
Russian vodka boycott: Branding backfire?
The recent call to boycott Russian vodka over the country's homophobic actions may cause some firms to rethink their branding strategy.
The Campaign #DumpStoli was started by the author Dan Savage in America.
However while Stolichnaya uses Russian grain, it is filtered and bottled in Latvia, the bottles are from Poland and the caps from Italy.
The firm's CEO has said it supports the gay community and that the Russian government has no ownership.
The company once labelled itself as being "from the motherland of vodka" and Prophet Brand Consultancy partner Simon Myers said it was not surprising that people thought it was Russian.
"In the drinks market where image is - particularly in vodka - a huge part of the game and there's a lot of choice, I think they could do a lot of damage to the Stoli business."
Go to next video: Gay activists target Russian vodka