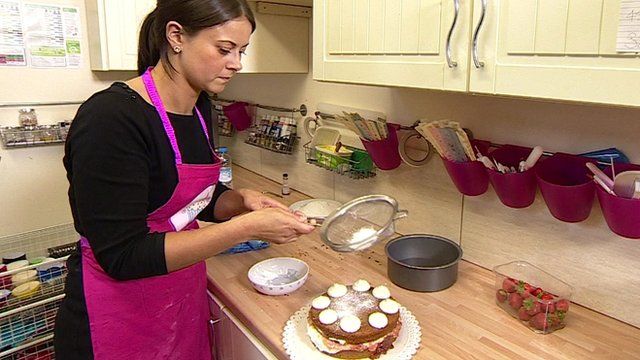 Video
Cake maker on food inflation: The prices keep going up
Food price inflation rose from 3.9% to 4.1% in August, despite the consumer price index falling to 2.7%.
BBC Breakfast heard from baker Zara Neild who said the cost of her ingredients had gone up, but she had not increased the price of her cakes because of competition.
Scotiabank economist Alan Clarke explains how food prices have been increasing at an average rate of 5%, while fruit and vegetable costs are rising by 10% and says "You save money by eating cake!".
He put it down to "wars, crises, droughts, lots of rain - it all adds up and it's pushing food up".
Go to next video: Inflation rise is 'temporary'