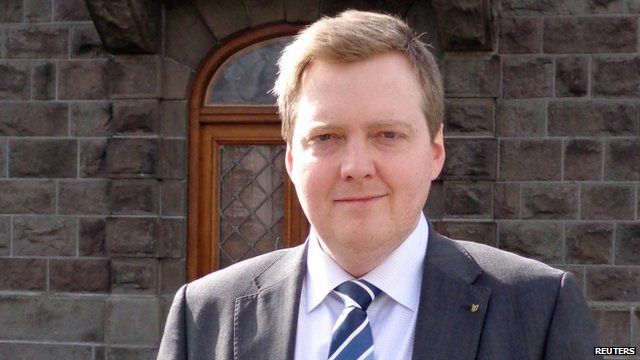 Video
UK councils 'will get money back' says Icelandic PM
The Icelandic Prime Minister Sigmundur David Gunnlaugsson has insisted the UK councils 'will get all their money back' after the banking collapse five years ago.
British local authorities invested hundreds of millions in Icelandic banks after being lured by tempting rates, but faced huge losses when the banks collapsed.
However the Iceland Investment Forum has now reopened for business and the Prime Minister insists the banks have learnt from their mistakes.
Gunnlaugsson told BBC Radio 5 live's Breakfast: "We need to go back to basic banking where we have banks that lend money to projects for creating new wealth."
Go to next video: Iceland voters reject payment deal