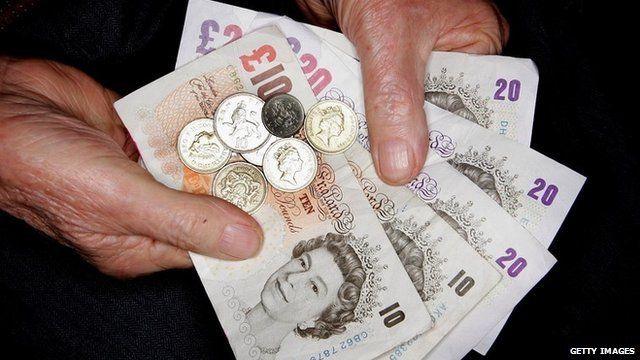 Video
Pension annuity regulators 'asleep at the wheel'
The Financial Services Consumer Panel (FSCP) has said that some insurance companies and pension providers are confusing customers and charging high commissions when they sell annuities to people once they retire.
The BBC's personal finance correspondent Simon Gompertz told the Today programme that choosing an annuity offer is a "crucial financial point in one's life".
Tom McPhail, head of pensions research at Hargreaves Lansdown, claimed that those in charge of regulating the annuities market - the Treasury, Financial Conduct Authority (FCA) and previously the Financial Services Authority (FSA) - "have been asleep at the wheel on this issue for a number of years".
He added that pension providers "leave it until the last few months [before they] send people this big pack of paper of really unfamiliar stuff, complex information and jargon, and then ask them to make this weighty financial decision [on which annuity to take]".
"Not surprisingly, [people] make poor decisions in a lot of cases," he continued.
Mr McPhail also highlighted the FSCP's recommendation "to make it easier for people to access [annuity] brokers" so they can be given advice on navigating the market.
First broadcast on BBC Radio 4's Today programme on Tuesday 10 December 2013.
Go to next video: Your Money: New rules on annuities