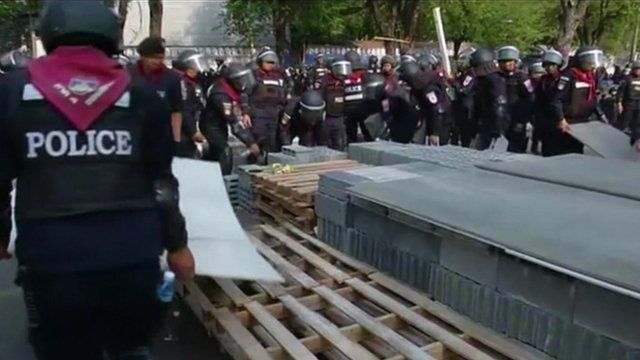 Video
Thailand protests may cast cloud over economic growth
Thailand's economy posted slower growth in the final quarter of 2013, hit by the effects of a long-running political protest aimed at toppling the government.
Government data showed gross domestic product in the three months to December rose by 0.6%, compared to 2.7% in the previous quarter.
South East Asia's second largest economy has proven resilient following natural disasters and anti-government protests in the past.
But the latest political turmoil, which began last November, has made many economists warn that Thailand's outlook is at risk. Timothy McDonald reports.
Go to next video: Thai crisis explained in 60 seconds