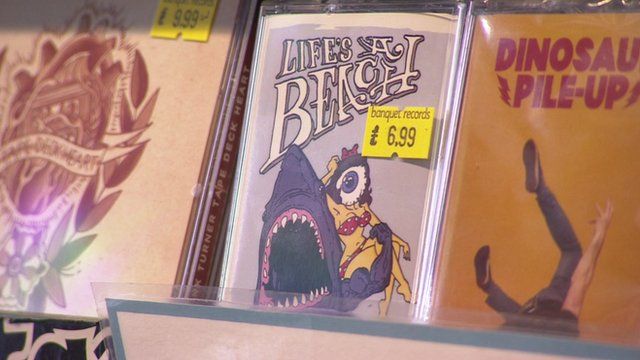 Video
Physical music formats experiencing revival
New research suggests that physical formats for music, like CDs, cassettes and vinyl are experiencing a revival, particularly among younger buyers, despite digital downloads.
ICM Group, who did the research to coincide with International Record Store Day on Saturday, say the popularity of physical formats is in part down to their collectability but also the way they feel and their "raw sound".
Chief executive of Official Charts Company Martin Talbot told the BBC that the lack of manufacturers for formats such as vinyl is becoming a key issue, as companies are unable to keep up with the growing demand.
Go to next video: Music outlets 'on the rise' in UK