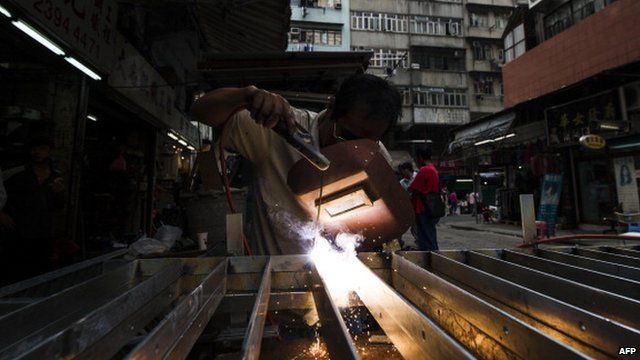 Video
Labour Day: Asian workers' rights
Many people around the world are taking Thursday off thanks to the Labour Day holiday. It is meant to celebrate the achievement of worker rights, such as an eight hour day.
But in Asia, many are still fighting for those basic rights. China has faced a rising number of labour disputes, with the latest being a strike at the world's biggest shoe-maker Yue Yuen over social security benefits.
In Bangladesh, safety came under scrutiny following the collapse of Rana Plaza garments factory a year ago, and in Cambodia, there have been protests calling for a higher minimum wage.
Sumit Agarwal from the National University of Singapore's Business School, assesses the state of workers rights in Asia.
Go to next video: Thousands of China workers on strike