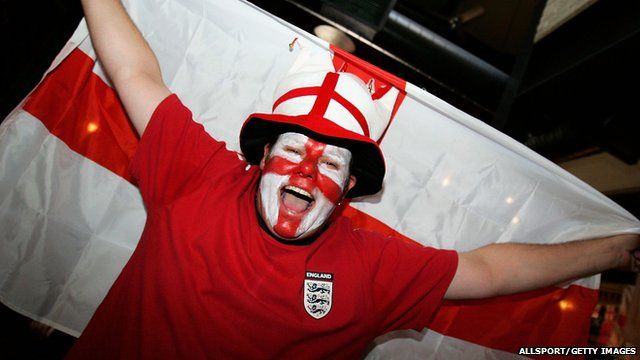 Video
Shops hope to cash in on England fan optimism
England fans are not the only ones hoping for World Cup success - shops on the high street are hoping to make gains during the competition too.
In the 2010 World Cup, £285 million was spent in pubs and off-licenses and every week that England remained in the tournament £124 million was spent on food and drink.
John Lewis Buying Director Ed Connolly said they expected large sales in televisions, drinks fridges, barbeques and tablets for fans to interact on.
He told BBC Radio 5 live's Adam Parsons: "We do well in things like that where people consider getting together with friends and hosting a party."
Go to next video: Fans' views on World Cup licence