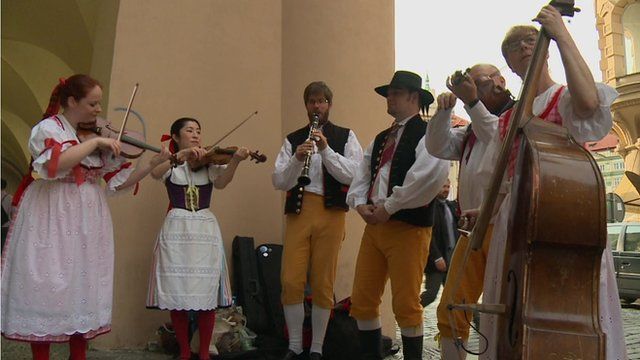 Video
Corruption remains major problem in Czech Republic
Since the revolutions that brought about the end of the communist bloc 25 years ago, one of the thorniest problems to plague parts of Eastern Europe has been corruption.
It is believed to be a big problem for many countries, but it is most openly talked about in the Czech Republic.
A recent report from the European Union showed that 95% of Czechs perceive corruption as a problem, and 71% of companies consider it to be the main hurdle to doing business in the country.
The Czech government collapsed last year amid a scandal involving allegations of corruption and abuse of office.
Tanya Beckett reports from Prague.
Go to next video: Has Romania's progress stalled?