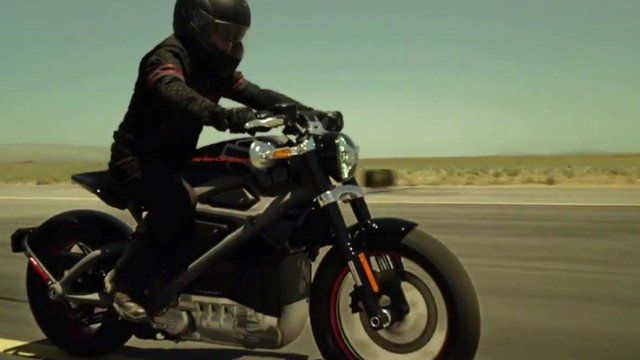 Video
Easy rider? Harley-Davidson's new electric model
The Harley-Davidson motorbike - best known for its V-twin engines and deafening sound - is preparing to test its first electric model.
The bike - called Project LiveWire - will not go on general sale. Instead it will travel down the US's Route 66 and selected customers will ride it and give feedback.
Graeme Hay from the British Motorcyclists' Federation said the electric model was an additional extra, not a break from tradition.
Go to next video: Pope's Harley-Davidson sold at auction