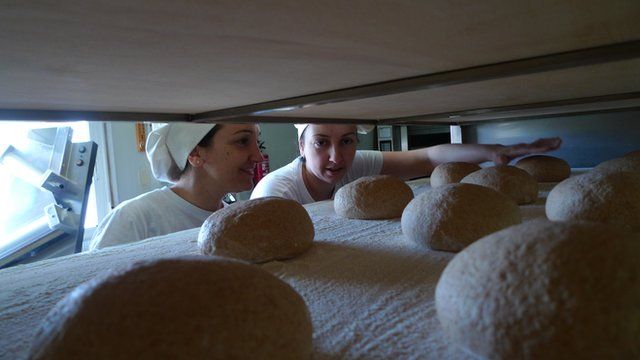 Video
Desert baking: 'Many people told us we were crazy'
Spain's Los Monegros region, in Aragon, is one of the most driest parts of the country. There is so little rainfall that it is almost as arid as a desert, indeed it was one of the backdrops for spaghetti western films in the 1960s.
Yet sisters Ana and Laura Marcen chose it as the place to grow wheat and start a traditional bakery.
Not surprisingly perhaps, they say many people told them they were crazy to start such a business venture in a place like this. Yet the sisters disagree, saying: "For the seed we grow, the climate is perfect" - and their bakery is a success.
Go to next video: Making gelato into big business