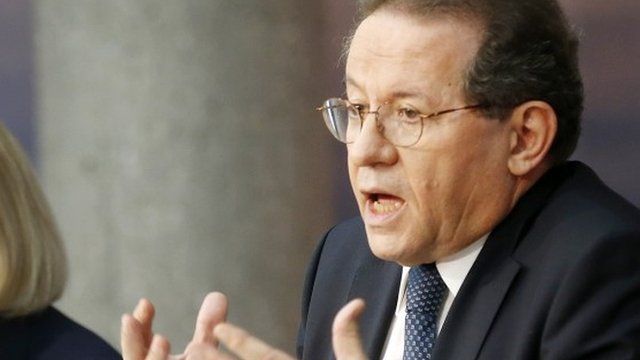 Video
The ECB says the vast majority of banks proved resilient
The European Banking Authority (EBA) has announced that 24 of the eurozone's biggest banks have failed a stress test and must find billions in new funding.
The banks now have nine months to shore up their finances or risk being shut down.
The worst affected was Italian bank Monte dei Paschi, which had a capital shortfall of €2.1bn (£1.65bn, $2.6bn).
At the same time, the European Central Bank (ECB) carried out an overlapping survey of 130 eurozone banks.
The ECB said 25 banks had failed its test, but 12 of those had already taken remedial action.
Vitor Constancio, vice-president of the ECB, said that if measures were taken to deal with the problems it would have a positive effect on the European economy.
Go to next video: Pressure on ECB to stimulate Eurozone