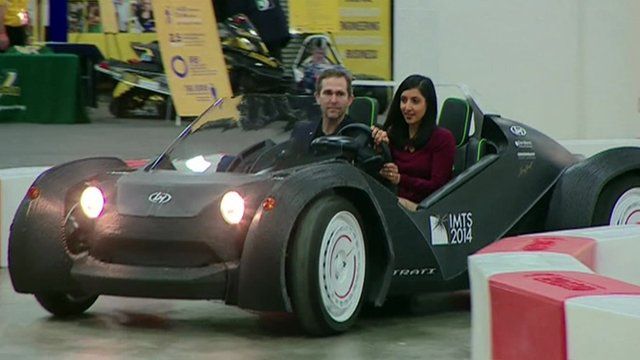 Video
Detroit Motor Show: Test-driving a 3D-printed car
What if instead of going to a car dealership and trying out various models, you could instead go online, design a car and have a new vehicle printed and delivered to your door?
If Arizona-based start-up Local Motors has its way, this will be the future of car buying in the US.
The company, founded in 2007, made history in September when it unveiled the world's first printed car.
On the floor of the Detroit Motor Show, co-founder Jay Rogers explained to the BBC's Samira Hussain why printing cars could be the future - and let her be the first reporter to get to take the company's Strati model for a spin.
Go to next video: Detroit Motor Show: Go big or green?