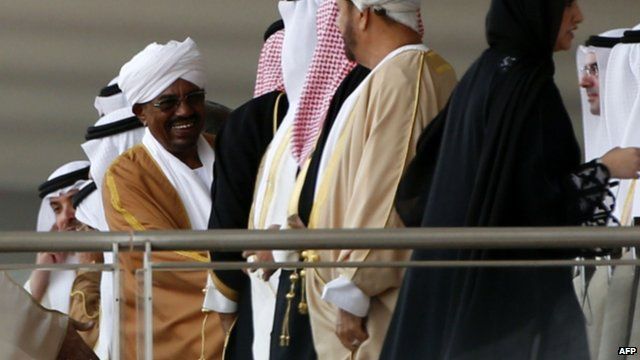 Video
Sudan's President Bashir attends arms fair Idex in UAE
Sudan's President Omar al-Bashir, who is subject to arrest warrants for genocide and crimes against humanity, has attended the International Defence Exhibition and Conference (Idex) in the United Arab Emirates (UAE).
It is the first major weapons fair to be held in the Middle East since the United Nations' Arms Trade Treaty came into effect in December 2014.
The treaty aims to restrict the sale of weapons to countries with questionable human rights records, like Sudan, but is it having any effect?
The BBC's Howard Johnson reports for Middle East Business Report.
Go to next video: UN passes historic arms trade treaty