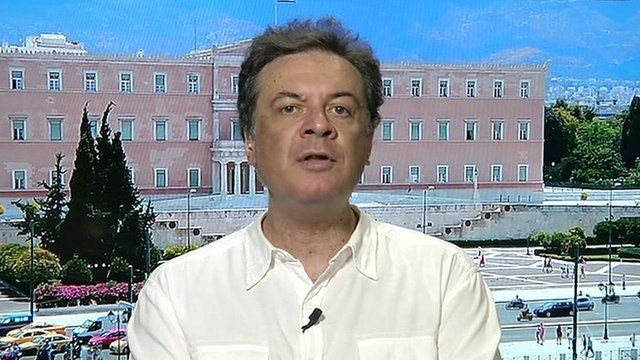 Video
Kouvelakis: Greece being denied democracy
As talks continue between the Greek government and its creditors over a further €86bn (£61bn; $95bn) bailout, Stathis Kouvelakis, a member of Syriza's central committee tells HARDtalk, Prime Minister Tsipras should not have caved in to pressure from the Troika.
Mr Kouvelakis argues legislation paving the way for the latest deal is being rushed through parliament and is therefore "a denial of democracy".
He says a majority of Syriza's central committee are against the deal and want it revised.
You can see the interview in full on BBC World News n Tuesday 28 July at 15:30 GMT and in the UK on the BBC News Channel at 20:30 BST.
Go to next video: Greek reforms - in 60 seconds