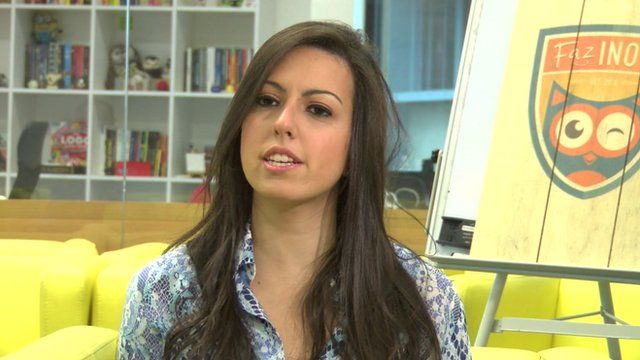 Video
Bel Pesce, 27, Brazil
Bel Pesce returned to Brazil to launch her own company after graduating from the Massachusetts Institute of Technology. FazInova is a business school offering free online courses.
"One of the best things I learned in my life is to value every single second equally. What I mean is that I won't value any moment any less than others." she says.
"We tend to think that reaching a goal is a feeling that will last forever. But it is not, it is momentary. Nothing is more powerful than to enjoy every single step of the journey."
You can find our 30 entrepreneurs talking about their experiences in under 30 seconds each on our 30under30 .
Go to next video: Lorrana Scarpioni, 25, Brazil