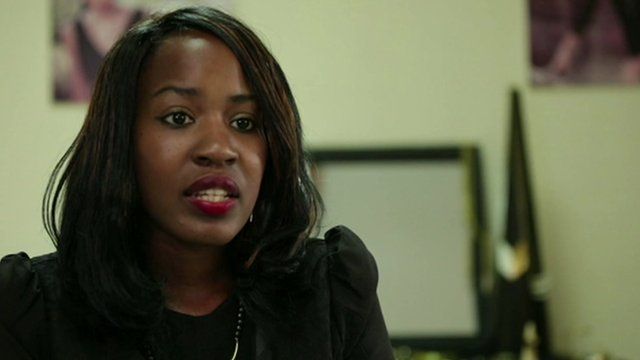 Video
Catherine Mahugu, 27, Kenya
Catherine Mahugu is the founder of Soko, an e-commerce platform based in Kenya and San Francisco in the USA, which allows local artisans to sell handcrafted jewellery directly to the consumer.
Her idea is to promote direct trade between African designers and customers worldwide.
"I think the advice I'd give to a younger me, particularly five years ago, would be to just take a moment to smell the flowers." she says.
"I think people get caught up in striving for success that they just forget to enjoy the simplicity of life."
You can find our 30 entrepreneurs talking about their experiences in under 30 seconds each on our 30under30 .
Go to next video: Linda Kwamboka, 27, Kenya