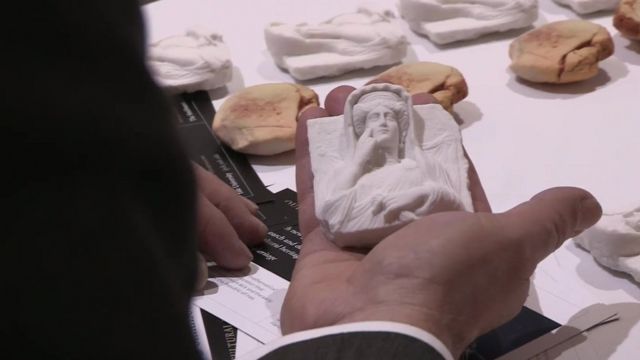 Video
Davos: The 4,000-year-old Palmyran party favours
What are Palmyran artefacts doing at a party in Davos?
As world leaders gathered for the World Economic Forum this week all eyes were on the future - but representatives from Yale University and the Smithsonian Institution were keen to remind delegates of the importance of conserving the past - namely the ancient civilisation of Palmyra.
At one session attending delegates were given 3D printed replicas of ancient Palmyran artefacts, including the famous bust of Haliphat which is more than 1,800 years old, and a Babylonian tablet dating back more than 4,000 years.
Go to next video: Haute cuisine to beat world hunger