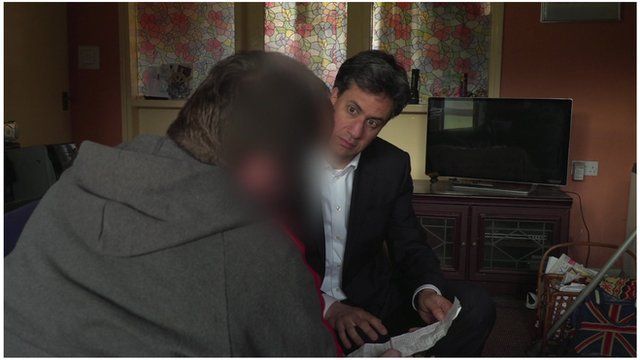 Video
Ed Miliband: We need more rent-to-own regulation
Former Labour leader Ed Miliband is calling for better regulation of rent-to-own companies, which allow shoppers to pay for household items such as TVs and washing machines in instalments.
An investigation for the Victoria Derbyshire programme has heard some companies are selling these goods to vulnerable people with mental health problems and learning difficulties.
One man, "Paul" - who has learning difficulties and mental health problems - said he did not "know how it worked really" when asked about his contract with the firm BrightHouse. He was paying them for five items.
As Paul wished to remain anonymous, BrightHouse was not provided with sufficient information to comment on his individual case, but the firm has denied exploiting consumers in vulnerable circumstances and selling items to people who cannot afford them.
It said it has sufficient policies and procedures in place to prevent these practices from happening, adding: "We undertake extensive affordability assessments before lending and seek to support all those customers who find themselves in difficulty."
The Victoria Derbyshire programme is broadcast on weekdays between 09:00-11:00 on BBC Two and the BBC News channel.