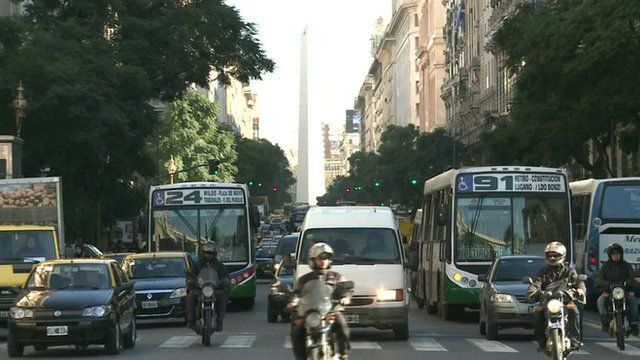 Video
Argentina to unveil new inflation index
Argentina will later release its first set of official inflation figures since a new government took over last year.
Since 2013, the International Monetary Fund and markets in general have completely disregarded the official index, accusing the previous government of underreporting economic problems.
Analysts believe prices rose about 4% last month - and that in 2016, inflation may reach 40%.
In a few weeks, IMF officials will visit the country to evaluate whether inflation numbers are now being accurately measured.
This is part of an effort to bring back international credibility to one of the world's most complicated economies.
The BBC's South America business correspondent, Daniel Gallas, looks at some facts and figures.
Go to next video: Obama invited to tango in Argentina