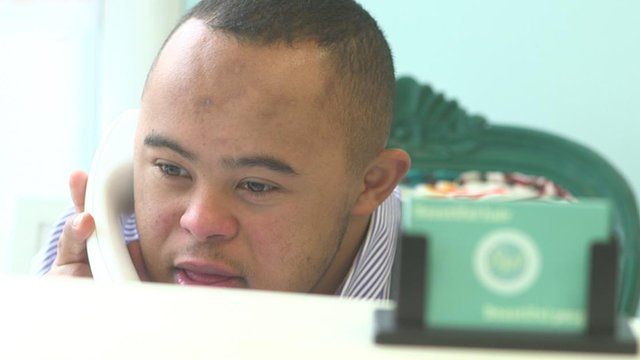 Video
The low-stress hair salon for people with disabilities
Liz Stewart used to have such problems getting her son Delroy to have a haircut that she ended up cutting his hair while he slept.
"I'd get too stressed with it," says Delroy, who is now 22 and has Down's syndrome.
Liz realised there weren't any hairdressing salons in Wales suitable for Delroy, but also she was also concerned about the difficulties he was having finding a job.
So she came up with the idea of opening a salon for people with additional needs to get their hair cut in a low-stress environment.
It seems that customers are appreciating the environment that doesn't have pictures on the walls, loud music and where the usual salon noise of hairdryers is kept to a minimum.
Video Journalist: Kate Monaghan
For more Disability News, follow BBC Ouch on Twitter and Facebook, and subscribe to the weekly podcast.
Go to next video: The beauty pageant about more than just looks