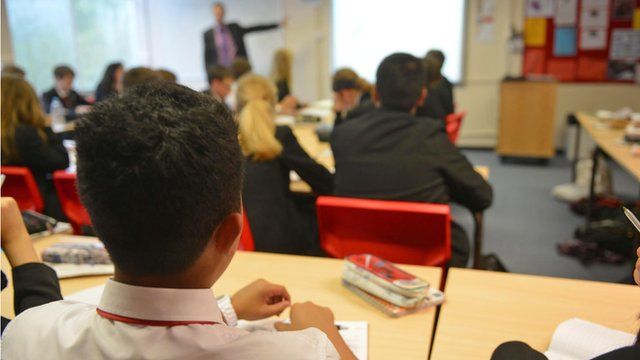 Video
NUT: schools should work together to improve standards
Chief Inspector of Schools Sir Michael Wilshaw has called for the Government to create 'National Service Teachers' who could be deployed to schools in under-achieving rural areas.
However Christine Blower, General Secretary of the National Union of Teachers, believes there is a better solution.
She told BBC Radio 5 live's Breakfast: "Rather than talk about a cohort of teachers who just go and work in particular schools... it would be a really good idea to replicate the London Challenge idea where schools work together in order to improve performance."
The Department of Education was asked about the London Challenge but declined to comment.