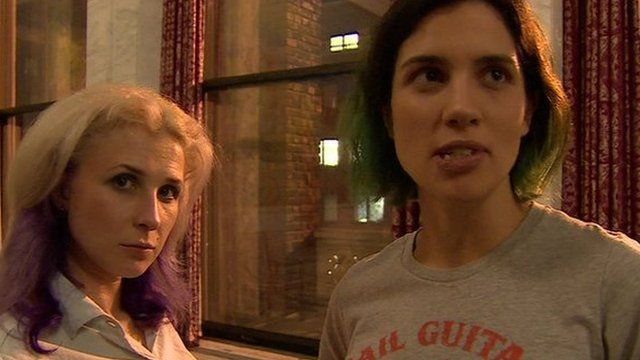 Video
Oslo Freedom Forum: The 'school for revolutionaries'
Where might you find a North Korean defector, a self-confessed Serbian troublemaker, a Tiananmen Square protester and members of punk group Pussy Riot in the same room?
While Hong Kong's students continue their protests and stumbling negotiations with the territory's authorities, democracy activists from around the world, some of whom have helped their struggle, gathered together.
BBC Newsnight's Laura Kuenssberg reports from the Oslo Freedom Forum, where pro-democracy activists share ideas and learn about agitating for positive change over champagne and canapés.
30 October: Clarification - This Newsnight report, broadcast on 21 October 2014, may have given the impression that the Hong Kong pro-democracy protests were planned by foreign activists. References to the demonstrations were in fact intended to mean that the planning was carried out in Hong Kong, with support from abroad. The civil disobedience movement Occupy Central with Love and Peace (OCLP) says that none of its members had attended the Oslo Freedom Forum or received "any specific training" from the organisations mentioned in the report.