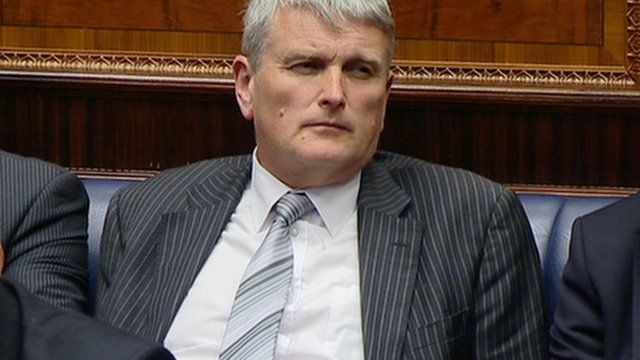 Video
Jim Wells: Reaction to Northern Ireland health minister resignation
Politicians have been giving their reaction to the news that Jim Wells is to resign as Northern Ireland health minister.
On Monday, Mr Wells resigned over remarks at a hustings where he linked same-sex relationships to child abuse.
Sinn Féin's Gerry Kelly said he was glad to see Mr Wells step down from his position, while the SDLP's Fearghal McKinney called on the DUP to serve the people properly.
Alliance Party leader David Ford said that why he has sympathy with Mr Wells over the illness of his wife, it does not justify the comments made.
Meanwhile, Ulster Unionist leader Mike Nesbitt said the party accepted his resignation, but the pact with the DUP will still stand.
BBC Newsline's Mark Simpson reports.
Go to next video: Clegg: "The mask has slipped"