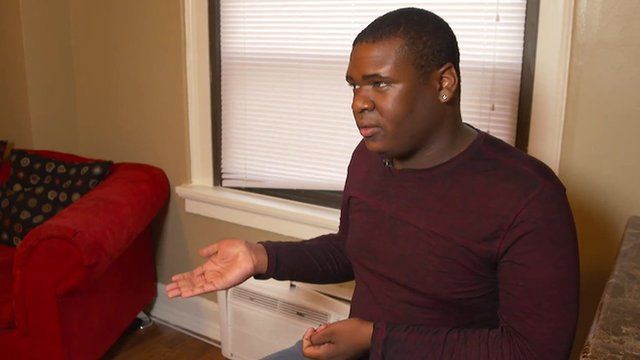 Video
Divided America: Young, gay and afraid in the Bible Belt
America is deeply divided over cultural issues such as abortion, LGBT rights and religious freedom.
While liberals regard the Supreme Court's ruling on same-sex marriage, for example, as a sign of progress, many conservatives see it as a challenge to their traditional values.
As part of the BBC's Divided America series, Rajini Vaidyanathan (@BBCrajiniv) went to Arkansas to talk to young LGBT Americans who say discrimination is getting worse.
For all the latest go to bbc.com/US2016live.
Produced by Sarah McHaney; filmed and edited by Peter Murtaugh
Go to next video: Cruz v Rubio on the campaign trail