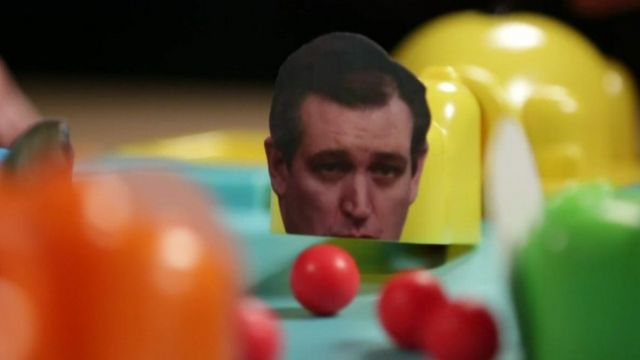 Video
US 2016: Explaining a contested convention with Hungry Hungry Hippos
It may feel at times that the US election has turned into child's play, and a childhood game may be the best way to explain what could lie ahead for the Republicans this summer.
Donald Trump is currently leading the delegate count after winning a number of primaries and caucuses, but if he doesn't arrive at 1,237 delegates by the end of June, Republicans could have a contested convention on their hands when they meet in Cleveland.
What happens in a contested convention? It looks a lot like Hungry Hungry Hippos. The BBC's Rajini Vaidyanathan and Anthony Zurcher explain.
Filmed and edited by Franz Strasser
For all the latest go to bbc.com/US2016live.
Go to next video: When a Trump fan met a Muslim refugee