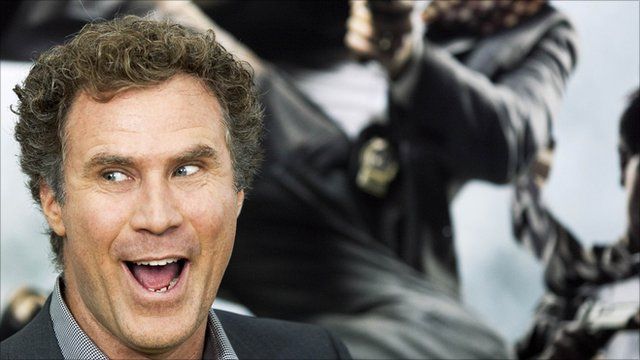 Video
'The Other Guys' premieres in NY
Stars of the new comedy 'The Other Guys' were in New York for it's world premiere.
The film stars Will Ferrell, Eva Mendez, and 'Entourage' star Mark Wahlberg. He said: 'These guys came to me. They wrote the part specifically for me, so it was certainly the best-case scenario to taking a plunge into the comedy world.'
Eva Mendes stars as Will Ferrell's beautiful, but unappreciated wife. During the film, he had to imagine she wasn't as good looking: "You know, you see her in person, she's not that beautiful really, you know... she's just kind of average. If you were sitting next to her on the bus, you probably wouldn't notice her, so I just wanted to bring that to the forefront."
Film clips courtesy of Columbia Pictures.
Go to next video: Wahlberg gets Hollywood star