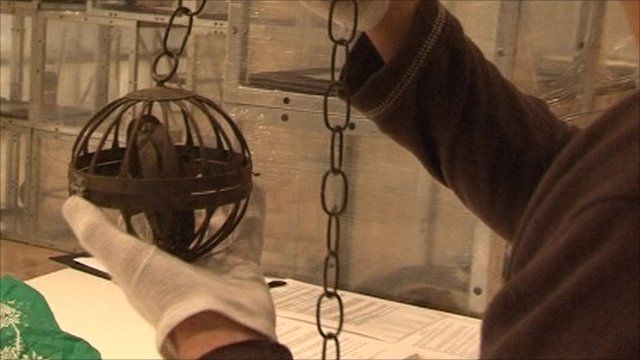 Video
Public contributes to 'Things exhibition'
Sir Henry Wellcome, the founder of the Wellcome Trust medical foundation, is widely regarded as one of the keenest collectors in Britain's history.
He amassed a collection of more than 1.5 million things many of which are now on show in the London museum that bears his name.
To update the Wellcome Collection for the 21st century, artist Keith Wilson invited celebrities and members of the public to donate everyday objects to a new project.
BBC News went along to the Things exhibition to see some of the objects donated and hear the stories behind them.
Go to next video: Wall Street's $2m Monopoly set