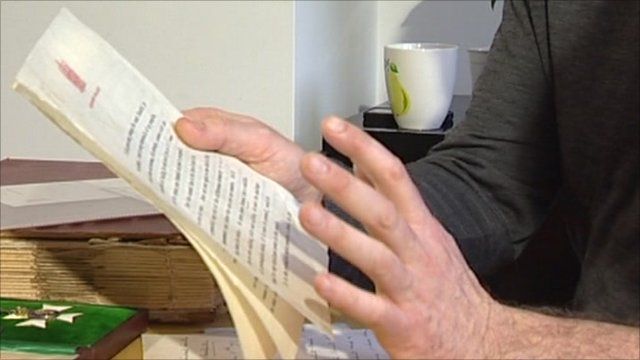 Video
Finding the King's Speech
The film, The King's Speech, goes on general release on Friday.
The period drama is based on the true story of King George VI and his remarkable friendship with the maverick Australian speech therapist, Lionel Logue.
It charts their personal relationship as Logue helps the king with his debilitating stutter.
Nine weeks before filming the movie started Lionel Logue's grandson, Mark, who had unearthed letters and diaries belonging to Lionel Logue in a relative's attic, got a call from the film's director asking if he and some of the cast could come and see the archive.
Will Gompertz has been talking to Mark about the archive which was used by the writer, director and actors as reference material for the film.
Go to next video: Colin Firth on The King's Speech