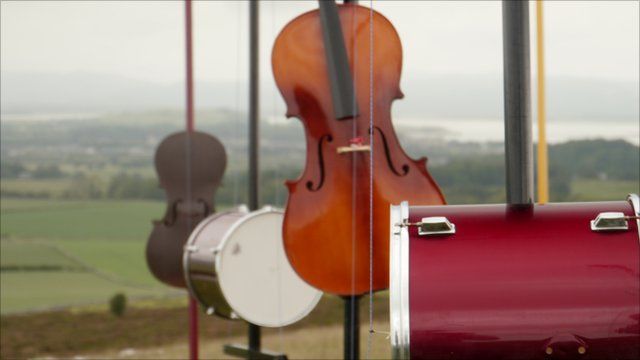 Video
Creating Cumbria's musical hill
Five hundred musical instruments, powered only by the wind, have been installed in Cumbria to create what is billed as an "interactive musical landscape".
The sound made by the instruments, some conventional and some purpose-built, varies according to the wind strength and direction.
French composer Pierre Sauvageot, along with French group Lieux Publics, is behind the "Harmonic Fields" installation near Ulverston, which is part of the "Lakes Alive" arts festival.
He explains how it works and how his team went about installing the instruments in the right place.
"Harmonic Fields" can been seen from 3-5 June 2011 at Birkrigg Common near Ulverston.