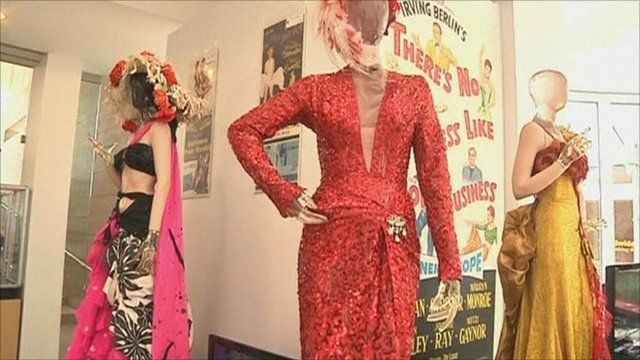 Video
Debbie Reynolds to auction Hollywood memorabilia
Actress Debbie Reynolds is holding an auction in Beverly Hills to sell her vast collection of Hollywood memorabilia.
The collection includes Judy Garland's ruby slippers from The Wizard of Oz and Charlie Chaplin's bowler hat.
Organisers say Marilyn Monroe's dress from The Seven Year Itch is estimated to sell for $2m (£1.2m).
Reynolds says she started collecting items in 1970, purchasing items from bankrupt Hollywood studios.
"I'm a fan of all of these great stars and I wanted to save their moment for a museum for the future," said Reynolds.
"I did not reach that goal and that makes me sad, but these things will be shared with people that love the stars as much as I do."
Go to next video: Dover Castle's underground labyrinth