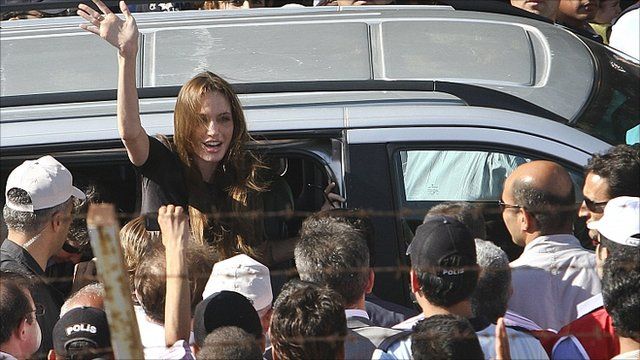 Video
Angelina Jolie meets Syrian refugees in Turkey
Actress and UNHCR goodwill ambassador Angelina Jolie has visited camps along Turkey's border with Syria, where she met refugees who have fled the country since the beginning of the unrest.
More than 9,000 civilians are currently living in the Altinozu camp, which is being managed by the Turkish Red Crescent.
Speaking during her trip, Ms Jolie praised the work of the Turkish authorities for welcoming the refugees, but said she was "disturbed" by the children's understanding of their situation.
The UN says that at least 1,100 people have died in Syria as the government has cracked down on demonstrations that began in March.