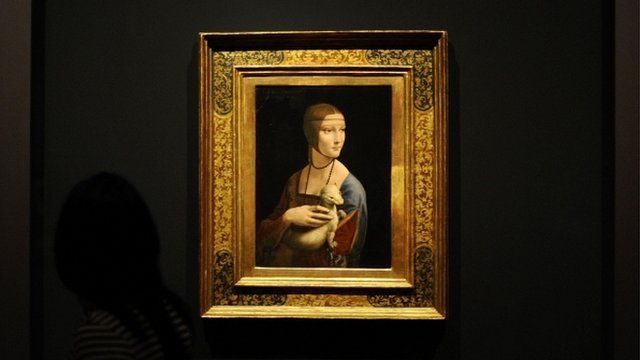 Video
Leonardo da Vinci exhibition shown in cinemas
For the first time art lovers around the UK have witnessed the National Gallery's blockbuster Leonardo da Vinci exhibition live in cinemas.
The exhibition, which brings together the largest number of Leonardo da Vinci's paintings in London, is one of this year's most significant art events.
Marc Allenby from Picturehouse Entertainment says the live broadcast and other alternative content provides "great access" to the arts.
BBC News went to the screening in Notting Hill to see if you really can visit an art gallery while sitting in a cinema.
Leonardo Live footage courtesy of Sky Arts.
Go to next video: National Gallery stages Da Vinci show