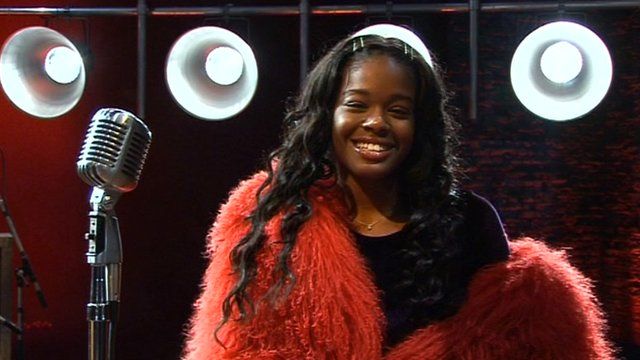 Video
Azealia Banks revisits her musical theatre roots
Harlem rapper Azealia Banks has taken third place in the BBC's Sound of 2012 list, which aims to highlight the most promising new music for the year ahead.
But before she started rhyming, the self-confessed "musical theatre geek" attempted to establish an acting career.
Banks says she got her first taste of on-stage competition attending Manhattan based LaGuardia High School - which counts Nicki Minaj and Al Pacino amongst its alumni.
After attending "meaningless" auditions, the singer-songwriter - who has become an internet sensation with her song 212 - started rapping for her friends and they encouraged her to keep at it.
Now Banks is establishing her music career with a temporary move to London to work with Adele's producer Paul Epworth on her debut album.
BBC News caught up the singer on stage in London's West End.
Go to next video: In downtown LA with Skrillex