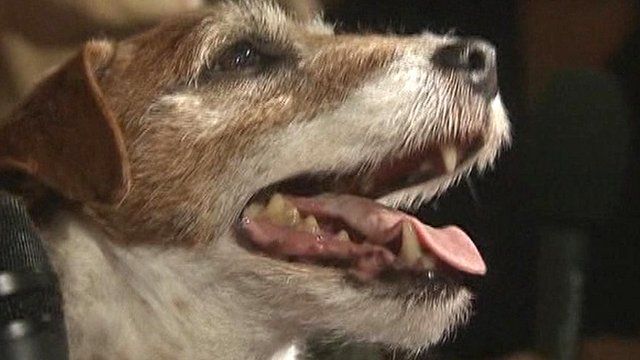 Video
Uggie is top dog in Golden Collar film awards
The canine star of The Artist, Uggie, has received the first annual Golden Collar award for best performance by a dog in a film, in a move welcomed by his trainer, Omar Von Muller.
He said he was happy that Hollywood's four-legged stars are finally getting some attention.
"I think it's very important because people don't realise how many hours we put into training these dogs into becoming movie stars,'' said Mr Von Muller.
Fellow cast members James Cromwell, Beth Grant and Missi Pyle added that they had more in common with Uggie than it seemed.
"We're basically doing it for sausages," said Missi Pyle.
Go to next video: Oscars dog fight: Hugo vs The Artist