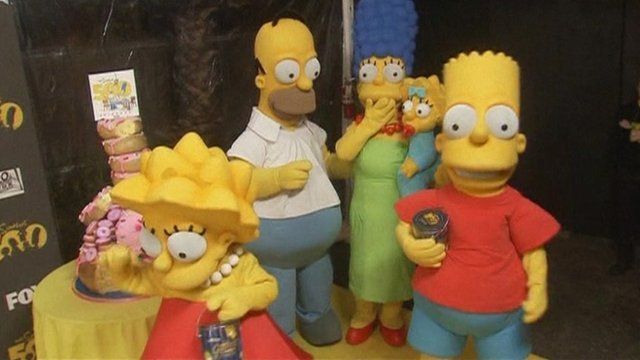 Video
The Simpsons mark 500 episodes
Stars of the US cartoon The Simpsons have walked a yellow carpet to celebrate 500 episodes.
The series creator Matt Groening, said that Fox executives took a chance on the show, initially commissioning 13 instalments without a pilot episode.
Yeardley Smith, who plays Lisa Simpson, said she has gotten to know the character well over 23 years.
"It's fantastic, it's like going to visit someone that you love and adore," she said
"I always feel like when the show is over I will probably be in a foetal position because it will be as though one of my best friends has moved away and she's never coming back," she added.
The show, which made its debut in 1989, will air its 500th episode in the US on 19th February.