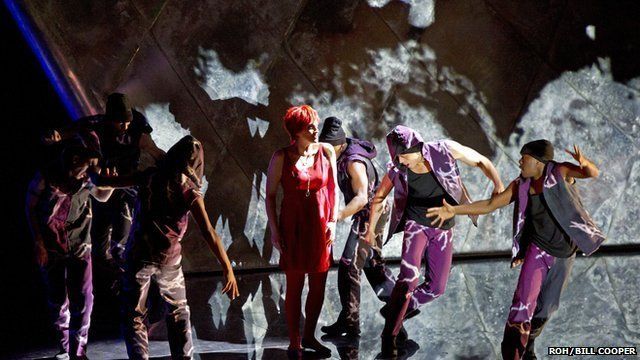 Video
Street to stage: Soul Mavericks breakdance in opera Miss Fortune
Champion break dancing crew the Soul Mavericks are the first street dance crew to appear at the Royal Opera House.
They are dancing in the UK premiere of a new opera, Miss Fortune, Judith Weir's contemporary retelling of a Sicilian folk tale about the trials of a young woman struggling to make her way after falling on hard times.
Abdul Ali, Eugene Fong, Anthony Jackson, Simon Lee, Ashley Patricks and Benji Shogbulo have been working with choreographer Ran Arthur Braun to create new movement fusing stage combat with breakdance.
Produced by the BBC's Claudia Redmond and Susannah Reid
Go to next video: Sneak peak of Some Like It Hip Hop