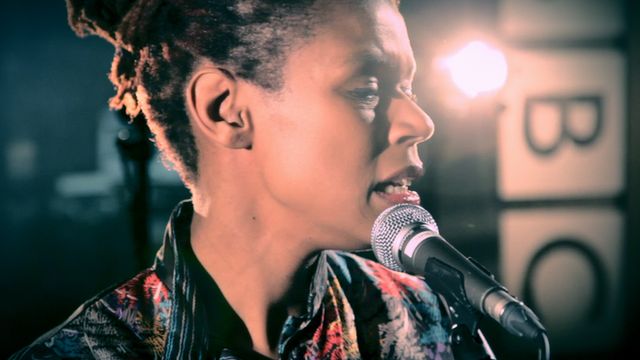 Video
Africa Beats: Cape Verdean singer Carmen Souza performs her song Ind'feso
In the fifth of a series showcasing Africa's musical talent, Cape Verdean singer Carmen Souza performs her song Ind'feso - which means 'helpless' in Creole.
Carmen was born in Cape Verde, the tiny Atlantic ocean archipelago that punches above its weight musically, and was also home to the late international superstar Cesaria Evora.
As she grew up in Portugal she made a point of exploring other musical influences and now her music is infused with her love of jazz and the rhythms of Cape Verde.
She has released a new album - Duo - with long-time collaborator, bass player Theo Pas'cal.
Carmen's desire to improve society is reflected in the issues she tackles in her songs and the fact that 50% of the profits of Duo are going to charity.