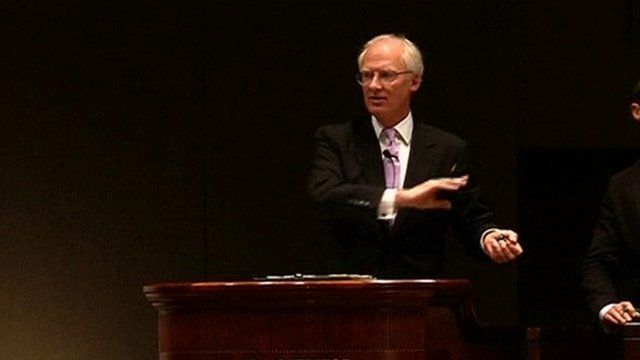 Video
Mark Rothko work sold for record $86.9m at auction
Mark Rothko's Orange, Red, Yellow has been sold for $86.9 million (£53.8m) - the highest price ever fetched for a piece of contemporary art at auction.
The 1961 painting was sold to an anonymous buyer at Christie's in New York.
The seven minute auction for thre Rothko work saw the hammer drop at $77.5 million (£48m) before commission.
A series of other artists' work was also sold at the auction. The total takings of $388.5m (£240.5m), exceeded the previous record for a contemporary art auction, set in 2007.
Christie's art specialist, Koji Inoue, said: "The bidding was broad as we had predicted with objects of such rarity, such quality in abstract expression with the Rothko and the Pollock and the Newman - the opportunity was unstoppable."