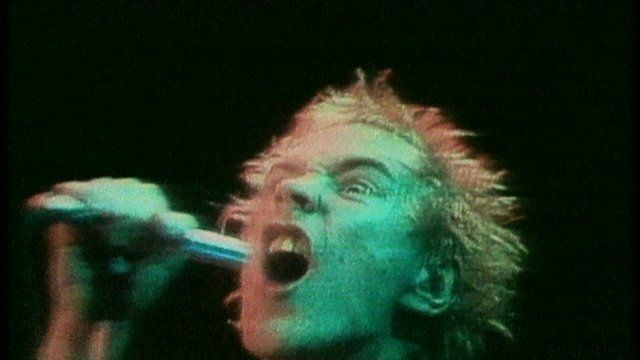 Video
Remembering the 1977 Sex Pistols' jubilee boat trip
The Sex Pistols protest song God Save The Queen was originally released during the Silver Jubilee in 1977. During that summer the group's record label chartered a boat to go down the Thames, so that the band could perform the song on board - the idea being that it would be heard as it passed the Houses of Parliament.
But the event ended in chaos after the police forced the boat to dock, then arrested manager Malcolm McLaren and most of the band's entourage.
Now God Save The Queen is set to be re-released 35 years after its debut, in time for the Diamond Jubilee in June.
Music journalist Allan Jones - the current editor of Uncut magazine, who was invited to join the Sex Pistols on their infamous boat trip - shares his memories of the performance with BBC News.
Go to next video: Sex Pistols re-release God Save The Queen